It is hard to believe that the oldest form of insurance is the least common. Life insurance has been around for hundreds of years where as health insurance came out within the last century. The life insurance industry hasn't really changed with all the insurance reform discussion, and the
types of insurance
are unaffected as well. I will discuss the basics of the differences of life insurance rather than get into all the boring details and spare you the classroom session.
The
types of insurance
can vary depending on what suits your lifestyle. If you are looking to protect a particular period of time or want the cheapest form of life insurance then term would probably suit you. And if you think you want reliable premiums and coverage that lasts your entire life then whole life would be your best bet.
Here are 3
types of life insurance
: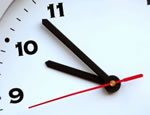 Term life insurance
1. Term life insurance- This type of life insurance coverage guarantees a certain term like 5, 10 or 20 years. The premiums stay the same and and the end of the term you may be qualified for more coverage but the premiums would go up. During the term, if the policy lapses there is really nothing to show for it unless you added an optional benefit rider. This is generally the least expensive form of insurance.
2. Whole life insurance- This type of life insurance guarantees a death benefit for an entire life. The premiums are set but are higher than term insurance. This type of insurance also creates a cash value that the policy holder has access to and may take out loans if he/she likes. Whole life is also known as permanent life insurance because can last for the policy holder's entire life.
3. Universal life insurance- This type of life insurance is kind of a hybrid between the two. It is a type of p
ermanent
life insurance
based on a cash value. That is, the policy is established with the insurer where premium payments above the cost of insurance are credited to the cash value. Payments are not needed every month however, the cash value could run out so it should be monitored as the policy ages. There is also a variable universal life insurance which uses the stock market and can get very complicated. Please see your life insurance professional for details.
And these are the 3 types of life insurance that you should be familiar with. There are other types but most of them play off the three basic types that I mentioned here. If you are interested in any of the insurance plans mentioned feel free to contact a life insurance professional for more information.